p o e m s, v o i c e s a r a h a r v i o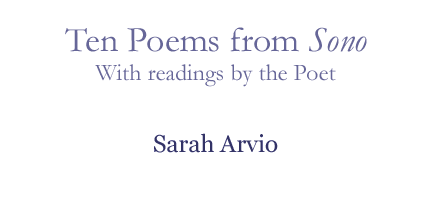 Click the titles to hear the poems.

So, was there something grand in all this grief,
some grand canyon or great cathedral vault,
some grand arcades and avenues and walls,
ringing with echoes, hello and goodbye,
the hoofs of centaurs and centurions.
The little griefs were the gauge of our lives,
the glass of water waiting to be drunk,
the stick of wood wanting to be knocked,
a sliver of glass, a splinter of wood.
Luck, luck, it was always the same lament,
what I never got and what I gave,
what I never gave and what I got.
I had always wanted to grace myself
with a garden growing before my eyes,
a riot of grandeur and abandon.
If you want a big thing, oh take a grave,
if you want a grand thing, oh take a life,
try out a garden, try out a grave.
Ha-ha ha-ha, there was the big guffaw,
a hundred halos and a hundred hells,
a great load of guff and a lot of gall;
there was Dada, there was Dionysus,
daimon, duende, a darling or a dog,
god and love, or a horse or a hope;
there we were, gaga at all forms of god,
there was godliness and there was a dog,
yipping at my heels, yippee oh yippee.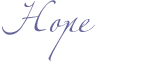 I said this: would you give me back my hope
if I suffered hard enough, if I tried.
That hip-swinging hallelujah of hope,
that hip-hip-hooray we were talking about,
raying outward from the hip or the heart,
holistic, holy—those were all high things—
hyper-radical and hyper-real,
that gospel of helix and radiance.
Hail me, hail me, here I am alive,
falling from the lips of the lioness,
lambent and loved, gamboling like a lamb,
having gambled all my griefs and lost them.
Game of the gods, gamine of the cards,
inhaler of hashish and helium.
Here was the hub of the halo again,
the hub or nub of the halo or heart,
and the trope of turning to say hello;
we always said it "helio-hello."
Hello to the little girl and lambkin,
garrulous, hilarious, all grown up,
nibbling on nothing and feeling okay,
and sweetly holding hands with the harpist,
turning toward the sun, turning toward the sound
—my warp of the world, my harp of the heart—
sounding like myself, as I always sound,
snappy and stylish and too sonorous,
a little savage and a little sweet.
The Poems:
Traveling / Shadows
Thesaurus / Grace
Grief / Hope
Veronica (Vera Icon) / Trauma
Sistine / Song
Excerpted from SONO by SarahArvio. Copyright: © 2006 by Sarah Arvio
Published in arrangement with Alfred A. Knopf, a division of Random House, Inc.
Sarah Arvio read these poems at Chapters Bookshop, Washington, D. C., April 1, 2006

Write to us:
next two poems

next page